Tax Report
As a Selma client, you receive a tax report once a year. You will get notified by email, once it is available to you in your Selma web app. The tax report shows details about your investments and makes it easier for you to fill in your yearly Swiss tax statement.
Is it free?
Yes. The tax report is included in the Selma fee and does not cause you any additional costs.
How does it look?
The tax report is provided by our custodian bank, Saxo Bank Switzerland. Here's an example how your tax report would look: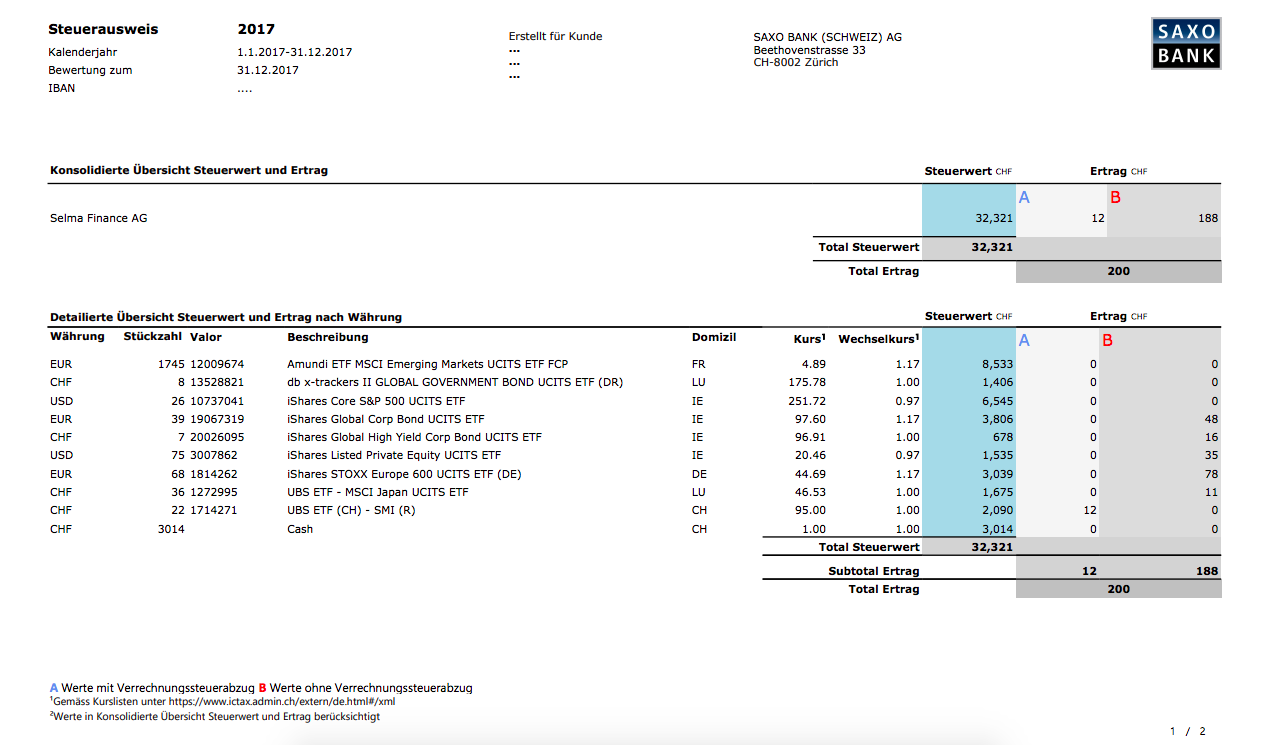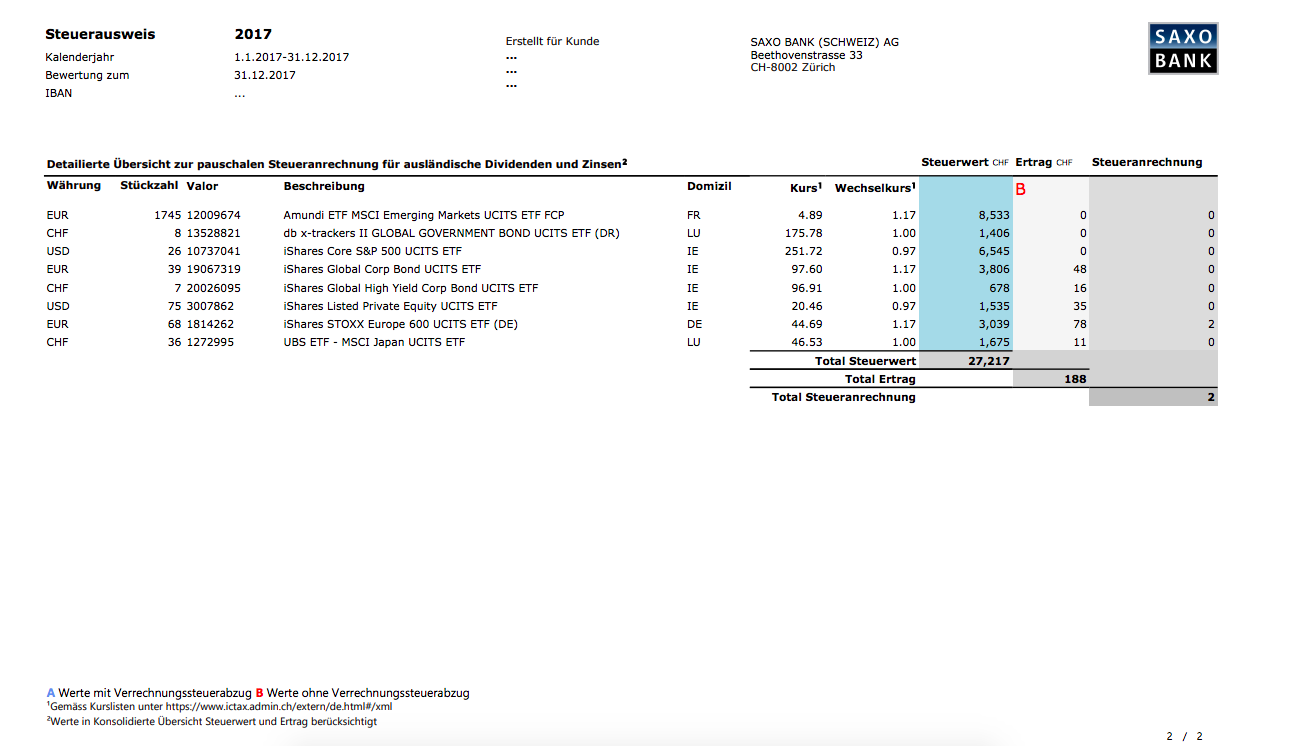 How can I get it?
Your tax report will be automatically available to you during January – February.
You will get an email as soon as it is ready.
You can then simply download your tax report in the Selma web app, on your "Account" -page.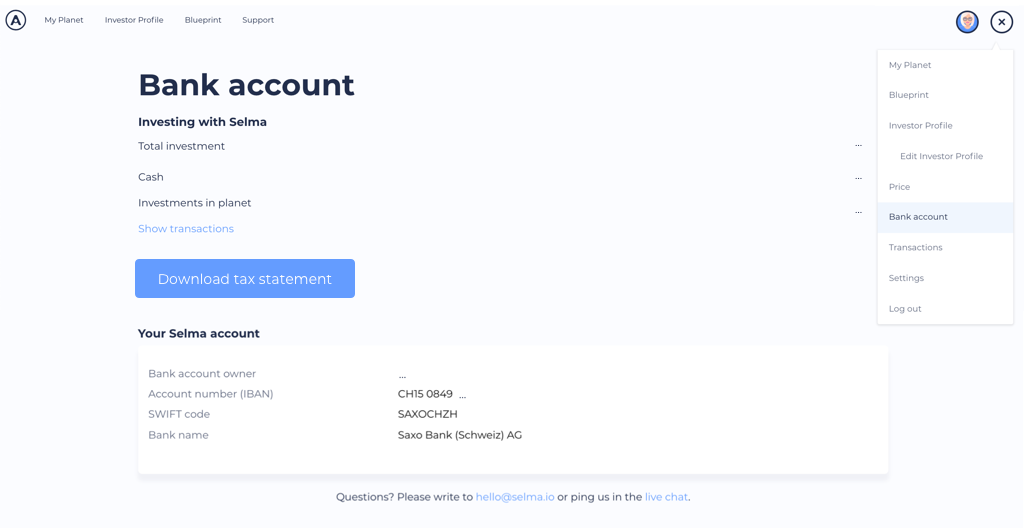 Can I get a tax report for another country?
If you need a tax report for another country please let us know, so we can check if it is available.
---
---